Design & print is a direct approach for spreading on idea or massage, despite of its limitation due to its physical properties however we at wosool make sure to provide on outstanding design enabling the printed material to have a profound effect on the viewer.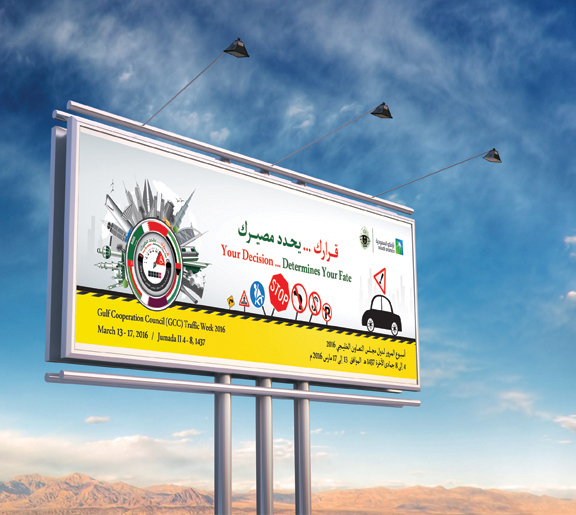 Saudi Aramco Traffic Week 2016
The traffic week sponsored by Aramco is one of the most important campaigns that influence the audience and raise awarness regarding safety driving and habits , in the kingdom of Saudi Arabia it has been found that reckless driving and inproper attitudes is causing large numbers of accidents annualy which made large compaines & entites participate in awareness campaigns as part of social responsibility and sustainbility , and we at Wosool are always willing to be part of these projects.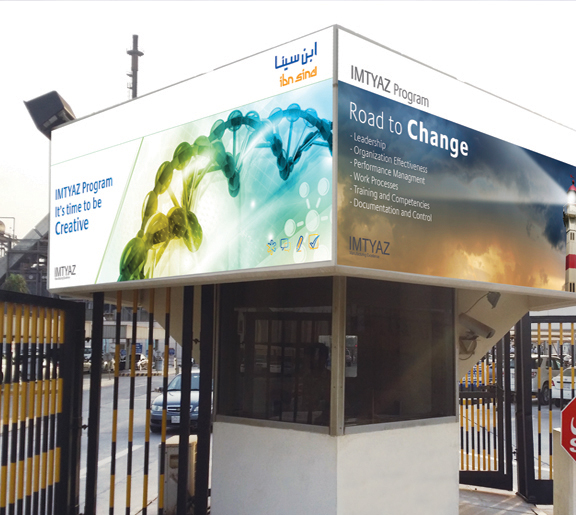 Sabic IMTYAZ Program 2016
Sabic is one of the largest petrochemicals companies worldwide and acquiring a workforce of more than 40000 individual, Sabic is always seeking to achieve excellence through their operations & management systems, the company initiate various campaigns to encourage its employees participate in different activities that enhance & continuously improve their capabilities and we at Wosool is always pleased to be providing illustrative designs and content copyright & management to achieve our client's goals.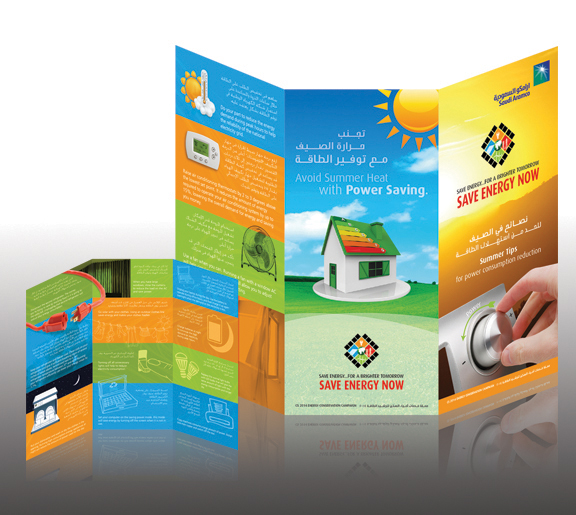 Saudi Aramco Energy Conservation Program 2014
Kingdom of Saudi Arabia is considered among the countries who has one of the highest consumption rates of energy consumption , energy conservation is considered one of the recent challenges the nations face worldwide due to its economical & environmental effects , we had participated in lots of campaigns in the GCC region that encourages and raise awareness on the effects of excess consumption and the means of reducing it , printing brochures and flyers is considered an effective tool that is used in events and exhibitions to highlight the importance of this topic , with our creative designers team we are able to provide top quality products that influence and empower the targeted recipients.
Either it is a poster, a brochure, a lamp post, a banner or a pop up we got you covered, what really distinguish us in the market of printing materials is our unique and innovative design, we don't just design we justify the design through our research on the purpose and the effectiveness of that design, our marketing and design department work on each requirement as a case study that needs an innovative solution and we are proud to deliver all designs in their different forms with a superior quality under feasible budget.