Event management is considered one of the most powerful tools to engage with your audience, choosing the proper location, dates & setup are all important factors to the success of your event our team can ensure that your preparations are all in the right track & the event is well promoted & organized.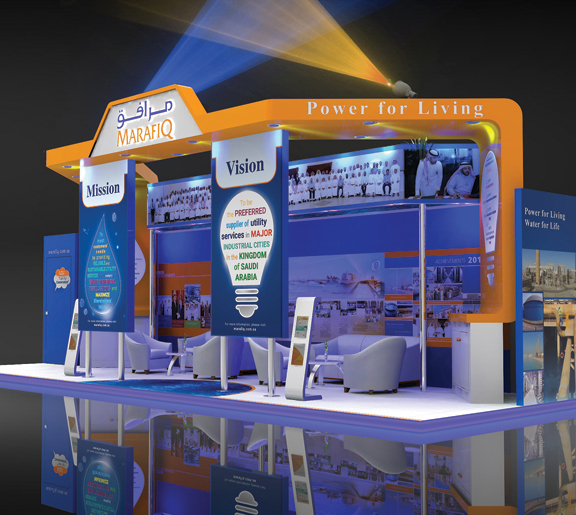 Marafiq is the power & water utility company for Jubail and Yanbu providing desalination , seawater cooling , wastewater & power services , Marafiq is considered one of the fast growing companies in the kingdom and it is always a previlage for us to participate in their projects and delivering their messages to their audience & visitors through our state-of-art designs that reflect company`s vision.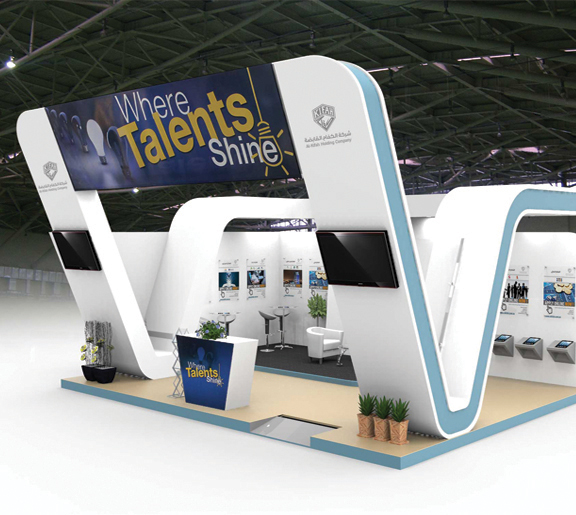 Al-Kifah Annual Recruitment Fair 2015
The annual recruitment fair is one of the most anticipated exhibitions where Employer is in search for talented and qualified candidates, our client requested a dynamic booth design that reflects the company's image and the exhibition scope as well, and we were able to design and fabricate a remarkable Booth that was an attraction area for visitors.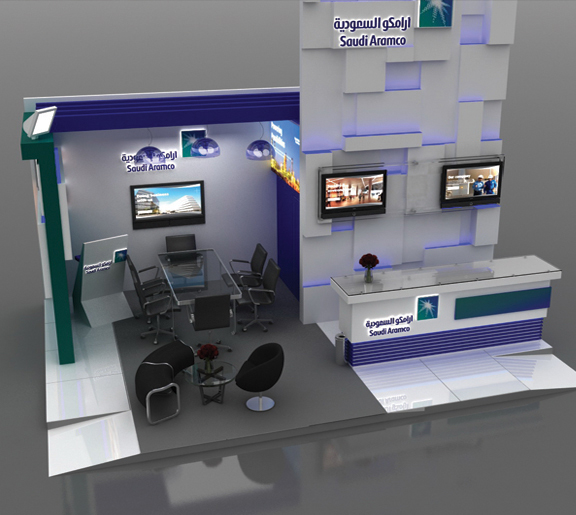 Exhibition Booth For Jubail Engineering Education Conference 2012
In the field of oil & gas Aramco is considered a pioneer and a state-owned oil company by the kingdom of Saudi Arabia that manages the world's largest proven conventional crude oil and condensate reserves of 260.2 billion barrels and the world's fourth-largest natural gas reserves of 288.4 trillion, quality standards are very precise that is why we always deliver high end quality products in terms of design – branding & and production.
Event management has become one of the fastest growing industries in the field of marketing and advertising as it builds an instant channel between clients and their customers or targeted audience and we at Wosool are proud to have the experience to organize and implement the most spectacular events that serve your needs, with over 10 years of experience serving major companies like Aramco & Sabic we guarantee that all our customers obtain premium quality service and an everlasting splendid experience.