If you believe like us that your employees are the most valuable resources you have then you know that motivating them is something crucial to refresh the relation between the company & its employees by admiring their effort & saying thank you, we provide you with unique customized designs for trophies & gifts that will leave a splendid impression to your team.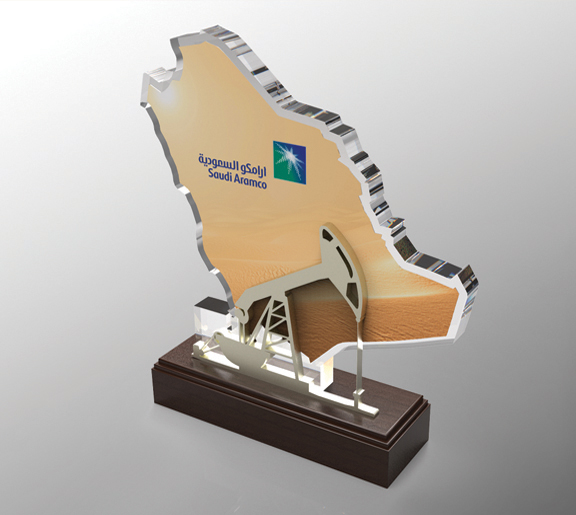 Rewards & trophies are considered a sign of gratitude from the company towards its employees, we at Wosool have a team that can design & fabricate remarkable & unique products that makes a lasting impression and instills splendid memories of an outstanding journey full of success, challenges & achievements.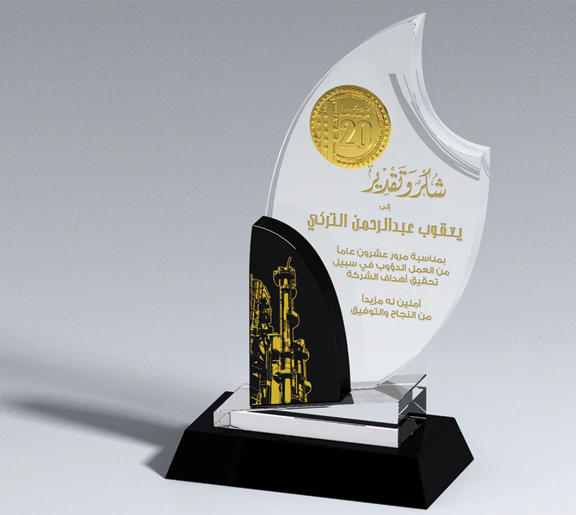 Either it is from acrylic or crystal we can shape your trophy from different materials depending on the occasion & message need to be delivered, we use top quality materials & fabrication techniques that gives the product its appealing & everlasting look.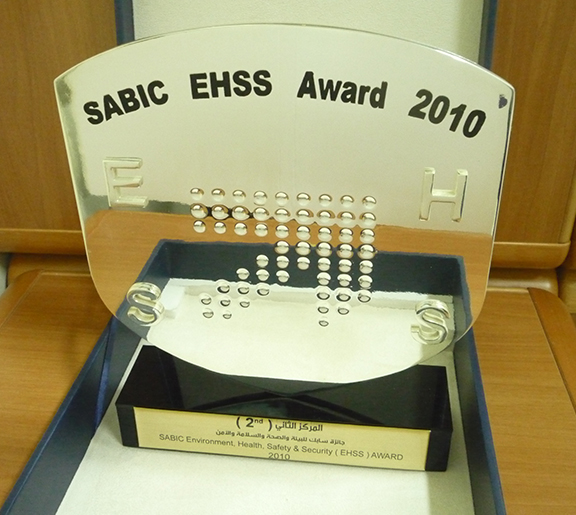 Sabic Environment, Health, Safety & Security (EHSS) Award 2010
Customized metal trophies is considered by many as the premium reward a company can provide to its respected guests and employees, it needs a talented craftsmanship to produce diversified designs and apply it to metal, we are proud to be one of the premium companies that is able to fulfil its client needs in this particular area of expertise always willing to provide top quality products.
Wosool not only specialize in trophy design and manufacturing but also offer a range of other gift items for every corporate event you can imagine, we deliver our goods with a promise of high quality standard and customer satisfaction in addition to flexibility of required customization. We are proud to have manufacturing partners within Kingdom and offshore with cutting edge technology and cost effective solutions.